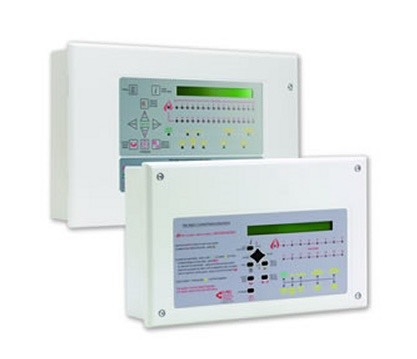 Whatever the size and complexity of the fire detection system, either networked or a standalone system. For small, large, single or multiple sites, A1 Solutions Security & Fire have all the knowledge and experience.
When a fire alarm installation is required, the customer or organisation is often faced with an array of decisions.
Is the system compliance with British Standards necessary?

If so, is it BS 5839 part 1 or part 6?

What category of system is needed?
( M,P and L or Type 1, 2 or 3 )

What grade of system is required?
( A - F )
Is the system to alert a monitoring centre then the fire brigade?
A1 Solutions Security & Fire can solve all of these questions and many others, as well as liaising with the local community fire officer and insurers as necessary.
Fire poses a huge threat to any business. It can start anywhere and can destroy everything in its path. This is why a Fire Alarm System is one of the best investments a business can make to protect and secure itself. Without a fire alarm, not only is your business taking huge risks to health and safety, but if a fire does occur.
Investing in a quality fire alarm system will give you peace of mind that should a fire arise, that your staff and visitors will be safe, with plenty of notice to escape the building in a safe manner. Fire alarms also greatly reduce the risk of critical business items such as stock, IT equipment, furniture being damaged or destroyed, as the fire and rescue services can tackle the fire much quicker.
A1 Solutions Security & Fire can provide a diverse range of fire alarm systems to suit almost any commercial application. Whether you are a small shop or multi-national chain, every business is exposed to the risk of fire.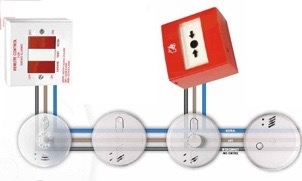 Our range of fire alarm systems include:

Conventional Fire Alarms

Twin Wire Fire Systems

Addressable Fire Alarms

Automatic Fire Detection Systems

Wireless Fire Alarms

Remote Monitoring
If you are looking for a new fire alarm, A1 Solutions Security & Fire will undertake a comprehensive survey and risk assessment before proposing which system best suits your needs. We can also provide servicing, maintenance and repair services to existing fire alarm systems.
Why Choose A1 Solutions Security & Fire?

15 years experience installing commercial fire alarm systems

Fully trained and professional engineers

Free fire alarm survey and quote

All

fire alarm work is fully insured and guaranteed

Competitive pricing with no hidden costs
Fire alarms – why does my business need one?

Any business is obliged by legislation to appoint a person responsible for fire safety, whose duties are to:
Carry out a fire risk assessment

Identify the fire safety measures required as a result of your assessment

Use risk reduction principles to implement the safety measures

Ensure that ongoing control and reviews of the fire safety measures are carried out

Comply with any additional fire safety regulations

Keep the assessment under review and keep relevant records